Shintaro SUZUKI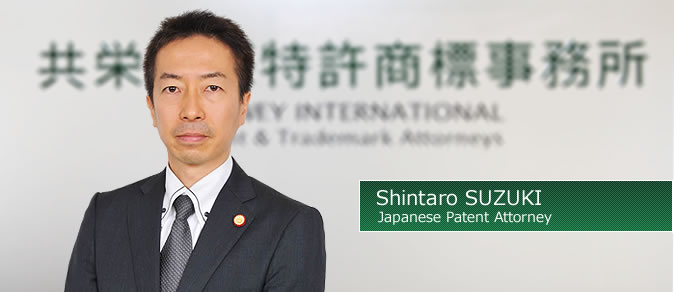 Shintaro joined our firm in 2003 and qualified in 2010 as a registered Patent, Design, and Trade Mark Attorney. He received a BEng in Engineering Materials from Nagoya Institute of Technology.
Shintaro previously worked as a product engineer at Taise Kiko Co., Ltd. for nine years being involved in the development of parts for water pipeline systems.
Shintaro handles patent work in a variety of fields including chemistry, robotics, and daily commodities.