Minoru YOSHIDA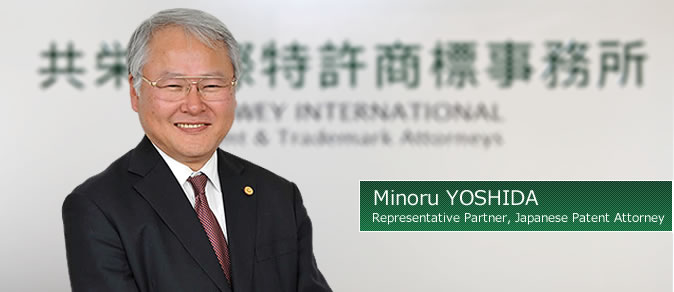 Minoru joined Kyowey International in 1980 and qualified in the same year as a registered Patent, Design, and Trade Mark Attorney. He became a partner in 1986 and then the representative partner in 1994. He qualified in 2006 as a Counsel for Specific Infringement Lawsuits.
Minoru graduated from Osaka City University with a BEng in Mechanical Engineering. Prior to joining our firm, he worked for Nihon Spindle Manufacturing Co., Ltd. as an engineer.
Minoru served as a Vice President of JPAA (Japanese Patent Attorneys Association) in 2004 and a Deputy Chief of Kinki-regional branch of JPAA in 2007-2008.