Tatsuya TANAKA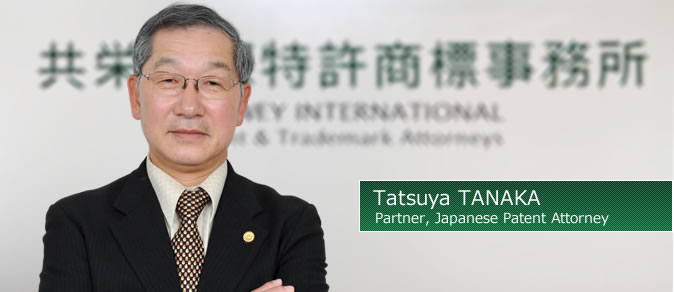 Tatsuya joined Kyowey International in 1986 and qualified in 1992 as a registered Patent, Design, and Trade Mark Attorney. He became a partner in 1992.
Tatsuya graduated from Nagoya Institute of Technology with a BEng in Chemistry. He handles patent work mainly related to foreign countries in a number of engineering fields including not only chemistry but also mechanical engineering.
Tatsuya served as an Executive Director of JPAA (Japanese Patent Attorneys Association) from 2011 to 2012 and as a Vice President of JPAA in 2013.